The Republican party is becoming dangerously close to treason at this point. This week we saw several morons crow about a secret society that they felt was the smoking gun about a "deep state" attack on Trump. When that blew up in their face, their deception was revealed and at this point, anyone voting for any of these assholes come 2018 should be examined for brain damage. The Republican party is not fit to run a Chucky Cheese let alone the country. If you can't see that, you are no better. Let's see those runner ups.
10)Marlene Johnson- This story is happening way too often lately. This 66 year old from North Carolina was found guilty this week of murder and will spend the rest of her life behind bars. Her crime? She murdered a woman who she suspected was having an affair with her husband and, of course, wasn't. So she killed an innocent woman and then went on to deny any involvement even though her DNA was all over the place. Why are criminals always so stupid?
9)Joshua Boyle- I didn't like this guy before he was accused of being a rapist dick. This is the same ass who took his pregnant wife for a hike through the Afghani wilderness because nothing says vacation like a trip though terrorist country. They were of course kidnapped and spent years as a captive before being released. Maybe the confinement broke him because he is now accused of 19 charges of rape, kidnapping and sexual assault. Maybe we should have left him there. Oh well, he's Canada's problem not ours.
8)Poland- There is a new law being passed in the increasingly fascist country of Poland that says history books are no longer to say that death camps in Poland are actually Polish. Instead they are blaming the Nazi for all of it and not admitting to any of their culpability, which is bull as like the French during the war, many there helped the Nazis. This is more revisionism where truth is blacked out for national pride. That is dangerous as history has a tendency to repeat itself.
7) The Grammies- I like all forms of music some more than others but no form is all terrible all the time. That being said the worst music being put out right now is by and far rap and R&B which has taken over country for being the worst form of music around. Country has taken a rock edge with acts like Chris Stapleton or fabulous harmonies with groups like the Band Perry vastly improving that cowboy crap we have been forced to listen to for decades now. Rap on the other hand, once a vibrant and powerful sound, has devolved into misogyny and racism with sad beats and little to no music ability. The fact that the Grammies are chock full of these terrible rap and R&B songs make me wonder if people with ears actually understand music anymore. Rap needs a reinvention like country has. Then, we can get back to some great acts again. Right now, these guys suck.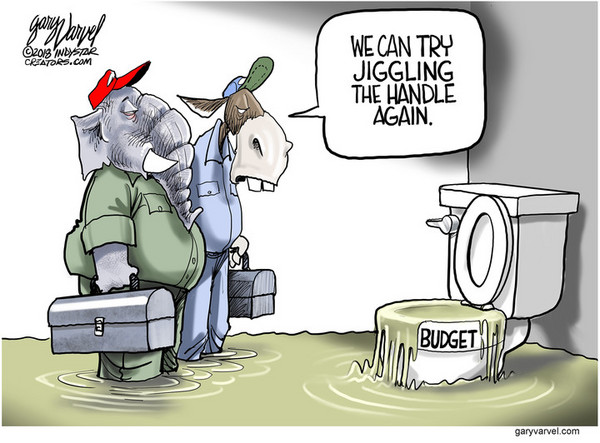 6)The Flu- Many don't know this but the flu kills people every year and they are not always old, real young or sickly. This latest round is proving that as scores have died, many of whom were in their twenties and healthy. I have been lucky in that I have only had the flu twice and haven't had it since I was 19. That is probably good as my health would definitely be in the sickly category now. If you get the flu, stay in bed, drink lots of fluids if you can and don't go to the hospital unless your fever spikes hard. They can't help you. Our government was supposed to develop a universal fly vaccine but it never got the funding it needed and with Captain Dumbass in charges, he wants to cut that back even further. When we all start dying from the next pandemic, blame Trump. He will be the death of us all.
5)Sean Hannity- This guy is such a dick. On a show last week, he went off on how the whole Trump was going to fire Mueller story was "fake news," until one of his guests confirmed it did happen and he had to 180 it fast. Flash forward a day and Hannity is back to "fake news" again somehow unaware of his own program just 24 hours earlier denying it. He can't even keep a story straight on his own program. Who watches this guy?
4)James Franco accusers- This is just getting sad at this point. If there was ever a moment that the #MeToo movement jumped the shark, this was it. Three more accusers came forward with "allegations" against the actor and not one was anywhere near sexual harassment let alone assault, which some were claiming. One claimed Franco pressured her into oral sex. That sounds bad right? Except for fact that they were DATING at the time. If men pressuring their girlfriends into sex is a crime, a lot of us are going to jail. Even dumber was another accuser who said she felt humiliated after he had the audacity to ask her to take her clothes off during a low budget movie. How will she go on with that hanging over head? Please. I worked in the film business and if nudity isn't your thing, find another job. I watched people destroy their career for refusing things like this because you get labeled as difficult. During the filing of our movie we had a similar argument with one of our actresses who felt it wasn't right for her character to get naked. Guess who got replaced? This is NOT harassment or assault and men have to start calling women out about it. Last night, SNL did a great skit about the whole Aziz Ansari thing were people at a dinner party were tripping over themselves not to offend anyone about their ideas on the subject. It was clear even from the women in the sketch that these stories are going too far now and are intersecting with things like dating and sex and NOT assault. This is not to say that there are serious charges to be leveled against some. See below.
3)Steve Wynn- As I said above, there are a lot of stories out there that are nonsense. But for every ten of those we see, there are a least three that are true. Eliza Dushku's story about molestation on the set of True Lies seems true. Accuastions against Stephen Seagal, with a new one this week, also seem credible. But the biggest story was billionaire idiot Steve Wynn who was accused this week of rape, assault and harassment for years. He paid almost eight million to a woman who accused him of rape a decade ago along with more than two dozen other people coming forward with horror stories. This has proven a real problem for the RNC since they decided to weaponize the #MeToo movement when Harvey Weinstein got caught and they raised holy hell for his democratic contributions. Now that the shoe is on the other foot, they have a real problem as Wynn was the financial chair for the entire RNC. Are they too going to give back all the money he raised? Stay tuned for more how this turns out.
2)Donald Trump- Turns out he really did try to fire Mueller about one month into his investigation. Oops. And yet another lie from Orange Hitler. Worse, anyone interviewed by Mueller who stated under oath that Trump didn't try to fire Mueller is now guilty of perjury. Word is what Mueller has is radioactive to the nth degree. If this all comes out, Trump is toast and may take a good part of the RNC with it. This man is in very thin ice as the investigation is wrapping up. We should know by spring what is what. God know what will happen after all of this comes out but peaceful transition of power is hardly likely. Dragged out kicking and screaming is much more likely.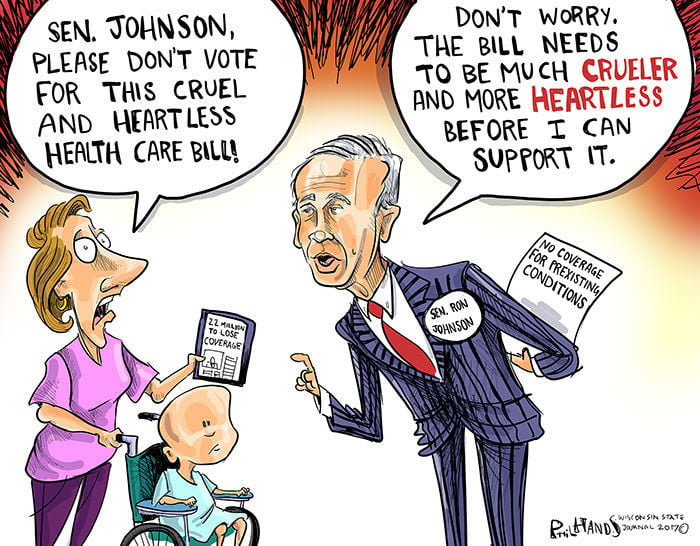 1)Ron Johnson, Devin Nunes and the Stupid Bunch- I fucking hate Devin Nunes. If you vote for this ass in 2018 you are a true traitor to this country. This week, Johnson, Nunes, Getz, Gowdy and a few others honed in on a text sent by fired Mueller staffers that were also having an affair. In it, they joked about a secret society. Well that was all these brainpowers needs to declare the deep state was going after Trump and they were not going to stand for it. They didn't wait for any context as they only had the one tweet but that was the evidence they needed that heads were going to roll and this was the biggest story since Watergate. When the rest of the messages got released it was painfully clear that the entire thing was a joke and no secrets society existed. Oops. If I was running against Ron Johnson in 2020 I would run this bit over and over to demonstrate how unfit for office he is. As it is, Gowdy, Nunes and Getz should get the same treatment in November as none of them deserve to be re-elected. These douchebags are pissing on America and some of you out there are all for it. Feel free to move to Russia if you like it so much. The Republican party is proving to be traitorous to us all as well as ANYONE voting for these dicks. So congratulations to Johnson, Nunes and the rest.You are indeed douchebag of the week.