So the big story yesterday is that the House and Senate came together to create exactly the kind of budget deal one would expect from the corporate state. It raises no new taxes, closes no loopholes for the rich and doesn't deal with the debt limit at all. However, it also doesn't contain the chained CPI, or any changes to Social Security, Medicare or Medicaid, so a plus there sort of. While all this is going on, the government and media are conspiring to NOT tell you anything about Fukushima radiation which is sickening people on the West Coast.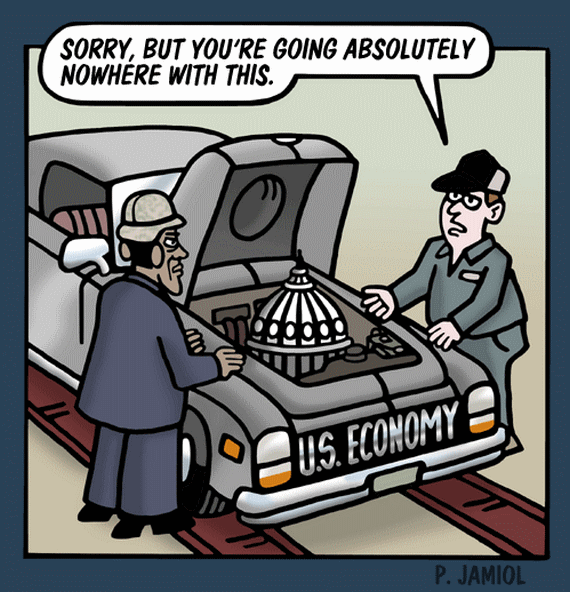 Let's start with the tepid good news in that, barring some last ditch attempt by the Tea Party to scuttle the deal, the first budget in a divided government has passed for first time since Reagan was in office. It's a glass half empty deal that deals with none of the problems we are actually having and pays lip service to both conservative or liberal ideas. The result of this has been a smattering of support from people like Liz Warren and Bernie Saunders and downright contempt from the far right who hate it as it doesn't destroy this country enough.
Not surprisingly, groups like the Heritage Foundation and the CATO institute have disavowed it and Grover "douchebag" Norquest and the Koch Brothers predictably pissed on it as well. They want all the money to go to rich people and fuck everyone else. And some of you out there are voting for it. Why?
Most of the savings from the budget come from reducing pensions which is the norm in today's trickle up economics. Where do you think all that money is going to go? Into some rich asshole's golden parachute that's where. They need more so we can have less. How long will we accept the "Let them cake," or on this case "let them nothing," considering that food stamps are going to lose money, the only question is how much? The Republicans want $40 billion, the democrats want $4 billion. Neither is acceptable as people are starving on food stamps now. What happens when that money drops to below what you can survive on? Revolution is what.
It also does nothing to fix the minimum wage, create any jobs anywhere, contain the still stalled Farm Bill or the dozen of other things that need to be ironed out. Unemployment is set to end at the end of the year where a million and a half people will be thrown off the ranks and into poverty. Nothing about that anywhere, with even democrats dragging their feet on it.
All in all, it is half assed budget that exemplifies our current Congress. Most of them suck hard and this proves it.
Meanwhile, new information is coming out about Fukushima that is frightening in it's scope. Radiation is literally killing infants on the West Coast, not to mention scores of wildlife species. Huge radiation spikes are being kept quiet from the masses, as there is nothing we could do to stop it anyway, although there are pills one can take to lessen the effects but I guess they are thinking that would be too expensive and what's a few thousand dead people. Even worse, some projections show Japan, Northern Hawaii, parts of Alaska and most of the West Coast uninhabitable by 2017. How is that not newsworthy?
100% of blue fin tuna have tested positive for radiation contamination, but thankfully Obama and the rest of the doucehbags in this country just raised the limit on acceptable radiation in your food, so now it's on your table. This change, by the way, will now kill one out of every 10,000 people, down from 1 in 100,000 like before. In other words, thousands more will die over the next decade due to contaminated food and the government is fine with that. Most of these deaths will be the sick, elderly or infants. Awesome.
As the Japanese government has outlawed investigative journalism, this data will be harder to get. But for now we know that the TEPCO plant has been leaking 300 tons of radioactive water into the Pacific EVERY DAY. That means that this has been going on for over 1000 days now. 300 tons times 1000 days is probably why fish are bleeding from the eyeballs and gills throughout the West Coast of Canada and the US lately. Recently, there was such a massive influx of sea life that anchovy schools died from oxygen depletion because there were so many of them. Humpback whales have been seen with such regularity, fisherman who have been doing this for decades say they have never seen anything like this. The radiation is driving these creatures away but what happens when they can't swim anymore?
Both coasts are experiencing a massive star fish die off in which they literally melt away. The only way such a problem could hit both coasts is if radiation was being spread across the country by the jet stream. This disease has been seen in the past, but not in these levels and not on both coasts.
Next week in the Open Journal of Pediatrics, a peer reviewed study will make the claim that radiation is killing infants on the West Coast, something I have written about in the past. In it, it makes the case that radiation from Fukushima is casing a huge uptick in hyperthyroidism in infants. Cases have risen 21% since the disaster, and borderline cases have risen 27%. The same level of the disease is not being seen except on the West Coast. This is troubling.
Last week, in a story not told by anyone in the government and the MSM, several cities saw huge spikes in radiation. Olympia and Richland, Washington, Juneau, Alaska and Reno, Nevada all had huge surges in radiation, none of which was ever mentioned by anyone. People who live in these cities all got free x-rays last week. Enjoy.
The NOAA released a new study that says we may be screwed in the long run. They are predicting Northern Hawaii uninhabitable by 2015, the Aleutian Islands in Alaska by 2016, and the entire West Coast by 2017. WTF? If this is true, the level of evacuations will be beyond the scope of this country to handle unless those so called FEMA camps are getting used and who wants to live in a prison.
The report also has two worst case scenarios. One is happening right now as TEPCO removes the fuel rods. If this goes badly, a nuclear explosion is possible. The other problem is an environmental one like an earthquake or another tsunami. This will also cause a nuclear explosion. If this does happen, Japan, Hawaii, Alaska and the entire West Coast will have very little time to evacuate. Japan would most likely be a radioactive wasteland and most of the people would die from exposure. The US would only have a couple days before lethal radiation coats our coasts and the people there.
So while Congress congratulates themselves for doing their usual crap job, radiation is killing us. Can we move Congress to the Pacific and let them deal with this first? The truth is being held from us as if these reports are true, many, many of us might die in the next few years. Panic will happen if this is exposed is true. But we need to know, panic or not. What we do with the info is up to us.