As there is nothing going on right now, other than Congress Republicans having a hissy fit over Planned Parenthood, and then proceed to handle it so badly even right wing pundits are shaking their heads over how poorly they did. They even attempted to use a proven falsehood as truth about the number of abortions PP does, a tried and true GOP method, otherwise known as everything Carly Fiorina says or does. If reality does not exist in some of the Republicans minds, what hope does humanity have, especially when the idiot masses believe it?
So let's look at what has done well and what has flopped:
HITS:
Muppets- They got a huge initial look and have dropped a few points this week, but still looks like a full season will be given, especially as it is the number one new show with adults 18-49. Reviews have been mixed but I still think it is one of the funniest sitcoms on TV right now.
Scream Queens- While it's first episode didn't do great live, it rose 70% from DVR and on-line watching. I love this show finding it absolutely hysterical with Jamie Lee Curtis hitting it out of the park and a possibly Emmy nod for next year. If you want to see a gory, funny look at slasher films, this is a winner.
Blindspot- Two solid weeks show this program about a hot naked girl covered in tattoos and amnesia has been a lot of fun so far. If they can keep the suspense going without going off the rails like Blacklist did last season I will be glued to this show.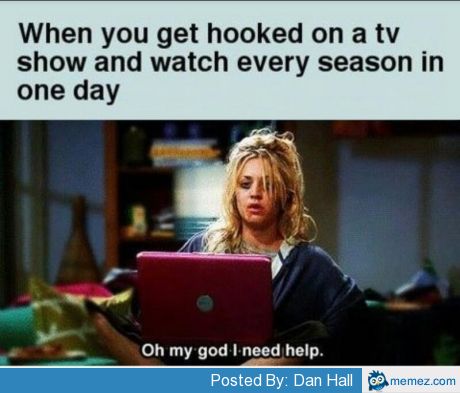 Quantico- I haven't seen the latest episode yet as it still sits on my very full DVR but it did got solid reviews and a decent rating on a tough night. The people I know who did see it liked it a lot so I have a feeling this will do just fine this season.
Empire- I know this show isn't new by it was the number one show on network TV this week with a whopping 6.7 rating, making it a juggernaut. Not my kind of show but good for them for finding a show with cross racial appeal. The recently ended Carmichael Show, about a funny, realistic black family, was also quite good and I hope it gets renewed which it might as it had solid ratings.
Limitless- Surprisingly this show did okay in it's opening week but then went on to retain 100% of it's audience in week two, which almost never happens. I have not heard good things about this show but it definitely has an audience and looks to be on for the rest of the season, barring a meltdown down the road.
The Daily Show- Trevor Noah has gotten off to a good start with over seven million turning in this week to watch him. He still shows some growth potential and while Kevin Hart was a good start, his guest last night was dull, a dating ap business where woman have all the power. WHEEE! And while this might be a good idea, I could not care less about dating aps as I already have someone in my life whom I love dearly. Still, a good few episodes so far and the new correspondents show real promise, especially Roy Wood Jr. whose stand up is really good and should work well here. I am waiting for racists to say that Comedy Central has too many black people on it now.
MISSES-
Life In Pieces- I never thought this looked like anything but a bad Modern Family ripoff. I caught about five minutes of it last week and honestly thought it was a commercial still. Worse, it got awful ratings, losing half of it's lead in, the Big Bang Theory which is still a top ten show. Expect this to get replaced within the next few weeks with Two Broke Girls or Mike and Molly, both way better shows.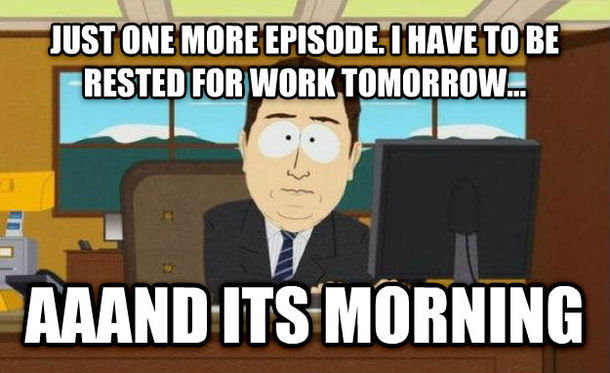 Rosewood- This show about a pathologist who solves crimes with a heart condition had a heart attack this past week with terrible ratings which wasn't that surprising, except that it has no real competition in it's time slot other than the fading Survivor, some middling ABC sitcoms, and the how is it still on Mysteries of Laura. This won't last long.
Blood and Oil- Any attempt to resurrect Dallas like fever fell on hard times as this show did not do well, again on a rough Sunday time slot. Worse, The Walking Dead will be opposite in a few weeks and may take a huge bite out of their numbers. Too bad for Don Johnson, a very good actor, but he looks like he'll be free for other projects soon.
Significant Mother- A show I have never heard of, and apparently no one else did either, as it scored a .2 ratings, which even for the CW is awful. The Voice is killing a lot of Monday's programming, even driving down last year hits like Scorpion, although that may be attributed to the soon to be dead Life in Pieces which is destroying their lineup for the rest of the night.
Minority Report- Unlike Limitless, this misfire dropped below a 1 share, losing a good portion of last weeks already tiny numbers. Monday takes out another new show as this one will last as long as Mob Doctor did in the same slot and channel, which may be good for just about everyone.
The Player- Snake eyes for this show which did a dismal opening and looks to fall even further. No way does this show last past Halloween. Can some one give Wesley Snipes a better role please? He may be a primma donna, but he is a decent actor.
Dr. Ken- I know this show hasn't aired yet but I physically retch every time I see a preview for this crap. No way does this do well even on Friday.
The Reaper is circling Life In Pieces which I think will be the first to go, although Minority Report may not be out of the running either. The rest will likely not see the Holidays.