This was a bad year for douchebags. Just about everyone or everything you though was good turned out to be a lump of coal with the world spinning wildly out of control. Neighbor is turning against neighbor as our tribal nature returned with a vengeance. 2018 could be the end for all of us and because no one is taking a stand beyond a worthless protest or petition, we face unimaginable horror next year. But before we get to the hellhole 2018 promises, let us look back one more time at the people who really deserve our scorn.
16)Hillary Clinton- Can this witch go away already? Her book "What Happened?" is a fitting epitaph to 2017 which had many a person asking that very question. Let set aside the book, which was a shooting spree of accusations against everyone but herself as to why she lost which was obvious to anyone not a idiot: she is NOT likable. Not everyone is made to be a politician. She wasn't in spades and it showed. We are still being subjected to daily Clinton tirades from Orange Hitler and his minions, the latest being "classified" emails found on Anthony Weiner's wife, who should have been cut loose months before any of this was an issue. I doubt any of these emails will matter as I guarantee all were classified after the fact, a stupid but real thing the government does that is completely ineffective in its usefulness. I just want her to go away for a while, maybe forever. Every second she is out there, Republican arrows have a target, distracting us from things that really matter.
15)Martin Shkreli- Pharma Douche had a bad year. He got convicted of securities fraud and then had his bail revoked after posting a bounty of $5000 for anyone who could get him a lock of Hillary Clinton's hair. He currently sits in prison waiting his sentencing next month. On top of that, his former lawyer was convicted of the same type of crimes and is currently awaiting his turn in court to for sentencing too. I pray he goes to a real prison but chances are he goes to some country club and gets out richer than when he got out. Still, him locked up for a few years is better than nothing.
14)Climate Change Deniers- There is NO doubt the world is getting warmer. Even if Captain Tangerine Kurtz tweets differently, showing he has no idea what the difference is between weather and climate, it is still happening. Worse, chances are it is too late to do much about it. The Earth will most likely kill most of it's inhabitants by 2100 at current levels. Now as I will most likley be long dead by then, barring some life extending miracle, this won't affect me. But to those born today, they will as will their children. What we leave them will be burnt toast. We can slow down, maybe even fix the problem if the world wants. But we won't so kiss the planet goodbye.
13)Russia- These assholes are still inferring with our society. I have seen hard evidence that even beyond the election they have stuck their dirty little paws in everything from the #MeToo movement to the election of Roy Moore to stories about the Nazis in Charlottesville. And because we have a Manchurian President, we are doing noting to stop it. Oh and Putin may be the world's richest man, worth at least 200 Billion and probably a lot more than that. We need to start treating the Russians for the enemy they are.
12)The Media/Fox News- All media sucked this year but none fell as hard as Fox News did. With the ouster and death of Roger Ailes and with him most of their major talent for one reason or another, Fox looked like they might rebrand and go more mainstream. Instead they took a hard right and became basically State TV. The channel, other than a few people like Chris Wallace or Shep Smith, have become unwatchable North Korean type drek. Hannity is bordering in traitorous behavior and Fox and Friends have become both a propaganda wing and an echo chamber for the president who loves this show. Down with Fox News and their advertisers. Boycott anything on that channel. CNN may suck but their aren't trying to kill me. Add to that the Sinclair Group who are now taking over local news and making them just like Fox. Our democracy is in trouble people. Wake up about that.
11)Police- Another year, another round of shootings and planted evidence. A special fuck you to the police of Baltimore who have proven beyond a shadow of a doubt that no one there is fit to wear the uniform after a series of questionable shootings and actual hard evidence of them planting drugs after they were caught multiple times on their own cameras. Police just shot an innocent man after a Swating incident went wrong and some gung ho cop shot an unarmed man, thinking it was a hostage situation which it wasn't. Here is an easy solution to this: If you are a cop and see a gun or something that could be misconstrued as a gun with a potential bad guy, you can fire. If he has nothing in his hand and shoot, at the very least you get fired, and at worst, go to jail. The end. I have watched at least seven shootings this year where no gun was found and the person shot wasn't even a bad guy. There has to be better protections from the public being shot because at this point, more cops are going to die when people decide it is better to shoot first to prevent their own execution.
10)Mass Shooters/terrorists- We saw some real winners this year. We got the start early January 6th at Ft Lauderdale Airport when an Iraqi war veteran opened fire killing five and wounding six. Then we had a mass shooting at an Orlando, FL warehouse that no one remembers, killing five. June 14th was the mass shooting at a Republican baseball game that killed no one but sure made Steve Scalise unhappy as he was shot multiple times but lived. October 1st saw the concert massacre in Vegas. Then just to round out the year on November 5th, a guy who should have never been able to even look at a gun, walked into a church in Texas and killed 26 including women and children. Muslim terrorists on the other hand only managed to run some people down in NYC right before Halloween killing eight and a failed attempt at a suicide bomb in the subway that only hurt the attacker. White men were the problem this year.
9)Nazis- WTF? How are there STILL Nazis around. Watching these assholes march on Charlottesville screaming about Jews replacing them (how is that still a thing?) while holding tiki torches was surreal. Because the police there are apparently inept morons who have no ability to see anything beyond five minutes from now, violence erupted and one person was killed when a psycho ran a woman over with his car. Others identified at the rally lost their jobs, their wives and any chance of a normal life. Future rallies, like one in Boston went badly as they were outnumbered ten to one. Richard Spencer, the leader of the alt-right movement, got punched at one point leading to the best meme ever. Nazis have to be stopped by any means possible. Beating the crap out of these people is just fine in my book. Free Speech is a little too free lately. This garbage has to be stamped out and quick. History shows what happens when you don't.
8)#MeToo- Believing all women is quite literally how the Salem Witch Trial starts. While many, many men are sick perverts (see below for more about that), some are getting railroaded out for less then pure reasons. Corey Lewendowski, a guy I find repulsive, is being accused of slapping the ass of Joy Villa who famously wore a Trump dress. The problem is there is photos of her doing the EXACT SAME THING! Why is it okay if a woman does it but if a man does it, it is a capitol offense? There has been an epidemic of female teachers sleeping with their underage students, some as young as 11. Where is the outrage over that? This past year we were captivated by a fifteen year old who ran off with her much older teacher. This is going on every day but by the opposite sex and as a result the media can't be bothered. Then we have the attacks against some that are highly questionable like Sly Stallone, George Takei and worst of all, Al Franken. I am sure he did nothing he was accused of but was unable to defend himself because that would mean attacking their credibility which can't be done anymore as ALL women have to be believed now. He got run out of the Senate for a lie. Watch this get used more and more against any politician now that it has a track record. Great.
7)Sexual Predators- Leave your penis in your pants guys. Harvey Weinstein got the ball rolling and led to everyone from Kevin Spacey, to Louis CK to Max Landis run out on a rail. I wondered why Dirk Gently got cancelled as the ratings were good and critics loved it. Then came the wave of accusations against Max Landis who was white hot with many a project lined up. All of that is up in the air now. Mark Halperin got outed before his latest book came out, a fact I am truly sad about as Game Change and Double Down were two of my favorite books ever. Jeffrey Tambor and Jememy Piven, two people I am unsure about the charges about, both lost their TV shows over accusations. Matt Lauer saw his empire crumble as well as many lesser names that saw their jobs evaporate too. Expect more on the chopping block next year as Trump accusers see new life.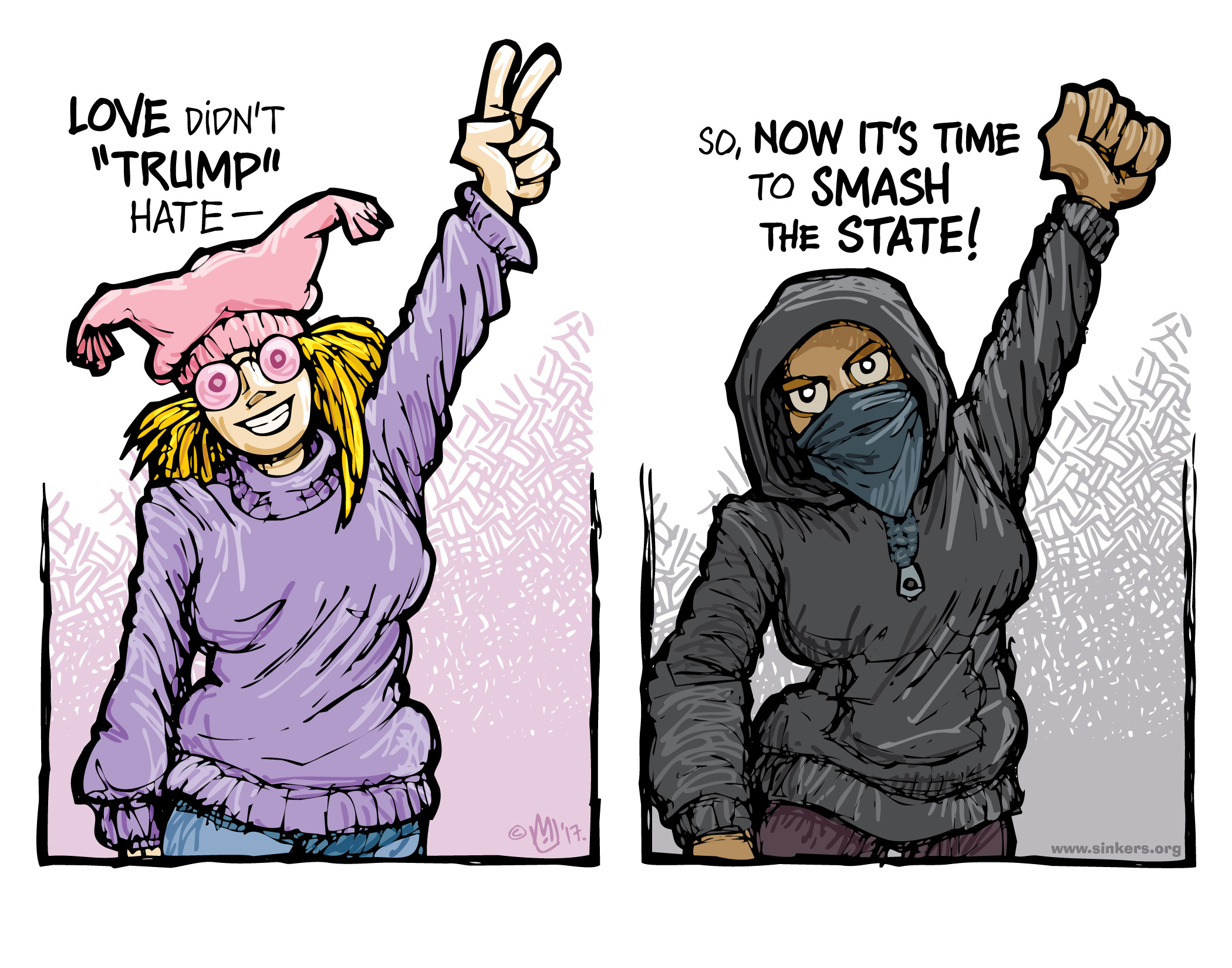 6)Roy Moore- What a dick. He is still refusing to concede even though his opponent has already been certified and we will added to the Senate next week. His race gave the ruby red state a Democrat, the same level of stunned satisfaction that happened in 2010 here in MA when Brown won. He was a child molester who preyed on young women and that was not in doubt. The state of Alabama should be thrilled he lost as he would have been an embarrassment. Expect him to run for governor next though. Goody.
5)Evangelicals- These assholes backed Moore, even though he was a pedophile. They love Trump even though he has broken at least half of the Ten Commandments. What is wrong with them? Apparently they can't read as the Bible is chock full of reasons to not support either. What this means is this class of people have decided that being a Republicans is more important to them than morality or intelligence. These idiots are now heretics so they should assemble at the town square so we can stone them to death as the Bible preaches.
4)Ajit Pai-No person on Earth do I want to smack the smile off than this dick. I HATE this guy worse than Trump and that is saying something. The head of the FCC may have fucked up the internet and has attracted a lot of death threats for his actions. Things like free porn disappearing or when people's internet businesses start failing, he better fuck off back to India because there will be a line thirty deep waiting to take a chance to shoot this fucker. People get really mad when you screw with what they like. Mess with the internet at your peril fool.
3)North Korea- This fucker is going to get us all killed. There is no way the US tolerates a nuclear armed NK. It will never happen. Yet, we have this insane midget going full tilt, somehow unaware that he is rocketing toward Armageddon. Yes, we have done nothing for decades that we should have, but that can has no more road to go down and we face war in the next twelve weeks. There is a solid chance if war does happen, our constitution gets thrown out and we have a dictator in chief under Trump. Millions will die if we don't figure out a way out of this mess. Had fucking Bush not screwed up the best chance for peace to make rocket manufactures happy, we wouldn't be where we are now. But Kim Jung Il died and his son is crazy. So is our guy. Guess how this is going to turn out?
2)Republicans- You guys suck hard. Not one is worth a handful of runny shit. And you assholes who keep voting for these morons are a special kind of stupid. The tax plan these idiots passed are going to fuck the middle class and some of you are cheering it on. You are not going to be so happy when that pittance of a tax refund you get is wiped out by a huge rise in local taxes and insurance premiums. That money is going to have come from somewhere, or else, see Kansas for how that turned out with school closings, bad roads and hiring freezes. Special fuck yous to John McCain for helping the tax bill get passed and to Jeff Flake, Lisa Murkowski and Susan Collins who all sold their souls for nothing in return other than voter scorn. Dean Heller can kiss his Senate seat goodbye for his treachery as he is up next year, unlike the other two. Flake is leaving but the other three will have a tough reelection when they seek it down the road. All of Trump's cabinet is awful from Betsy Devos to Ryan Zinke, whose connection created a whole problem in Puerto Rico when they hired a firm from his home state and were woefully unprepared for the job after being fired. Many have been fired from Sean Spicer to the Mooch to Flynn. There is a real chance the GOP loses both houses next year because recent elections show people showing up in droves to vote against these assholes. If this continues, and there is no reason it shouldn't, expect massive loses in 2018. Good.
1)Trump- What an asshole. This guy has done everything he can do to make most of America and the world hate him. Even worse, it really looks like this guy has close ties to Russia. If Mueller makes that stick, it will make Watergate look like a snowball fight. It could even take down most of the Republican party as Mitch McConnell and Paul Ryan have both been implicated in accepting money from the Russians through Super Pacs. Next year will be telling as one of two things will happen: either he gets indicted and impeached when evidence comes out about his involvement with the Russians or he invents a way to declare martial law and become the dictator he wants to be. Either way, turmoil lies ahead. Worse, there are signs he may be suffering from early onset dementia as seen in his latest NYT interview where he comes across as someone not all there. His aides were dismayed over this unapproved article which you have to read to see how insane it is. And he's PRESIDENT! He has poor motor skills as seen by his inability to hold any size glass in his tiny two handed grip which states his coordination is diminishing. Experts have said he is showing clear signs of early mental problems. The Republicans are using him like they did with Reagan before and we all know how all that turned out. Chances are good Democrats seize the House and possible the Senate next year. At that point expect A LOT of investigations and a certain impeachment should the Mueller probe unearth the kind of dirt I expect him to find. Trump is either on borrowed time or poised to kill us all. Let us hope Mueller finishes his case sooner than later because past March it may not matter if Tangerine Mussolini decides to attack North Korea. Let us pray that is not the end result because Trump's attack plans that have been revealed are beyond stupid to such an extent that experts in their field have literally laughed out loud over them and said they couldn't possibly be real as no one is that stupid. They have a higher opinion of Trump and our generals than I do. 2018 is going to be awful or great. Let us hope it is the latter. So congratulations Trump you are indeed douchebag of the year. If you end the world next year, know that you will have that title in hell for all of existence after you end humankind.
The democrats may suck but they are also our only hope. Vote blue or die. That is not a threat but a statement of fact as voting Republican will kill us all.